I guess this COVID 19 issue is going to be around for a while, and we better get used to this "new normal". To tell you the truth I don't like it. In fact, I hate it! Right now, we (tour guides) should be in our high season but unfortunately this year we are just starting to do a few local city tours after four months of total inactivity. 
Things have changed and we all need to learn how to travel CORONAVIRUS free. Here are some of the first changes I have noticed while guiding: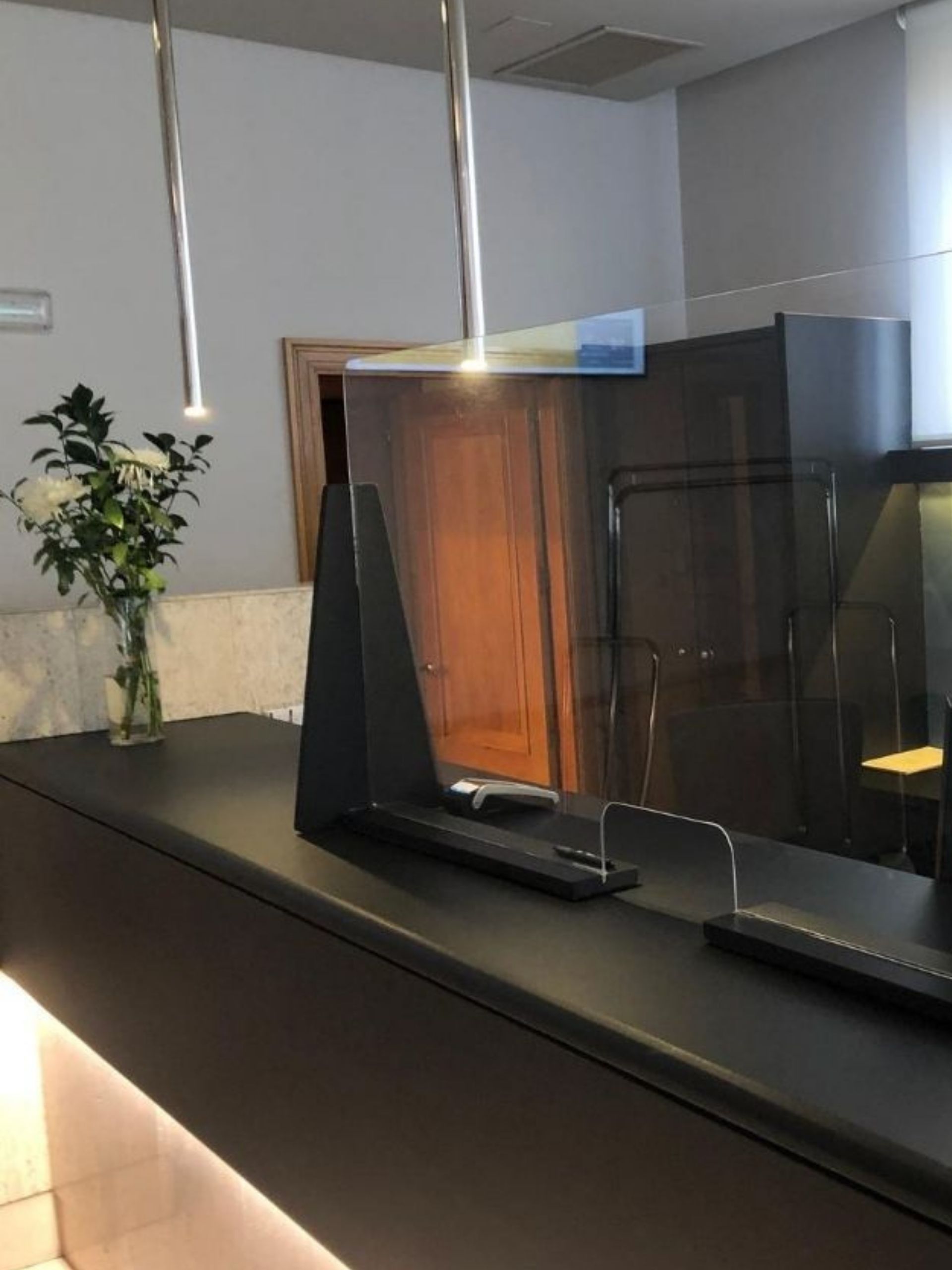 – You are welcomed to your hotel by a bottle of hand sanitizer and a "COVID FREE" floor mat.
– The front desk is protected by a plexiglass shield, and the receptionist will be wearing a mask.
-You will be encouraged to use a contactless credit card rather than cash
-There are no more city maps, or any type of paper flyers at the front desk. You will be handed a QR code. Please make sure your phone reads QR codes before you come to Europe.
-Forget those incredible breakfast buffets. Breakfast now comes in a tray with your personal order. As you can imagine, it takes longer for the waiters to prepare it, so you will need some extra time in the morning. By the way, many hotels are not charging any extras for room-service. 
-Your room will be cleaned and disinfected daily, plus an additional deep cleaning with Ozone will be done. Sheets and towels are cleaned at 200 degrees Fahrenheit
– Each person has 2 seats, so you don't need to share.
– You will not be allowed to change seats on the bus. Wherever you sit at the beginning of the day, will be your place for the rest of the day.
– Everybody hops onto the bus by the front door. Before you come in, you will have to clean your hands with the hand sanitizer provided by the driver.
– Also, your driver will spray disinfectant onto the steps going up to the bus, so you don´t bring any germs with you onto the bus.
– At the end of the day, your driver will clean and disinfect the bus, plus Ozone will be applied overnight.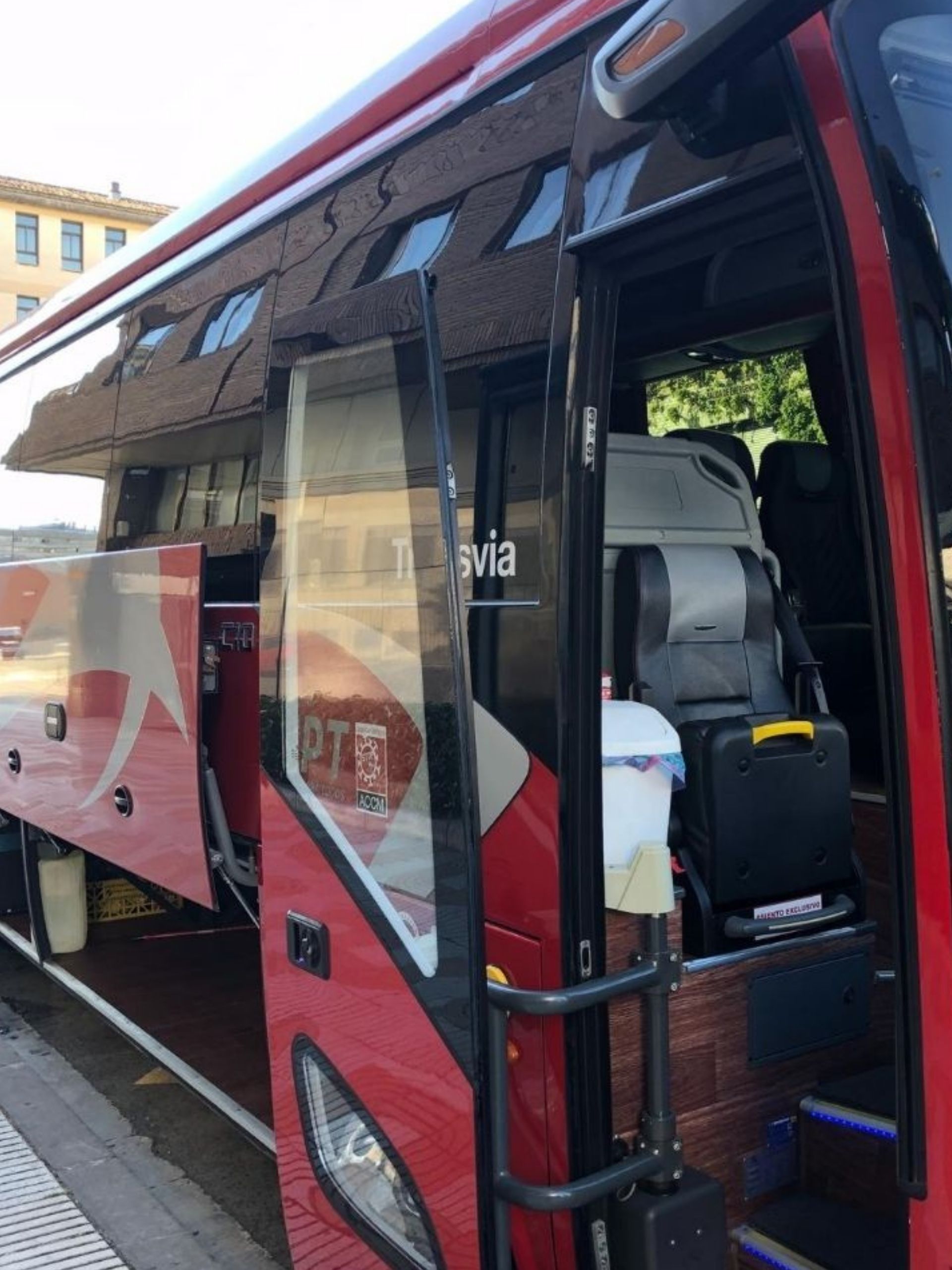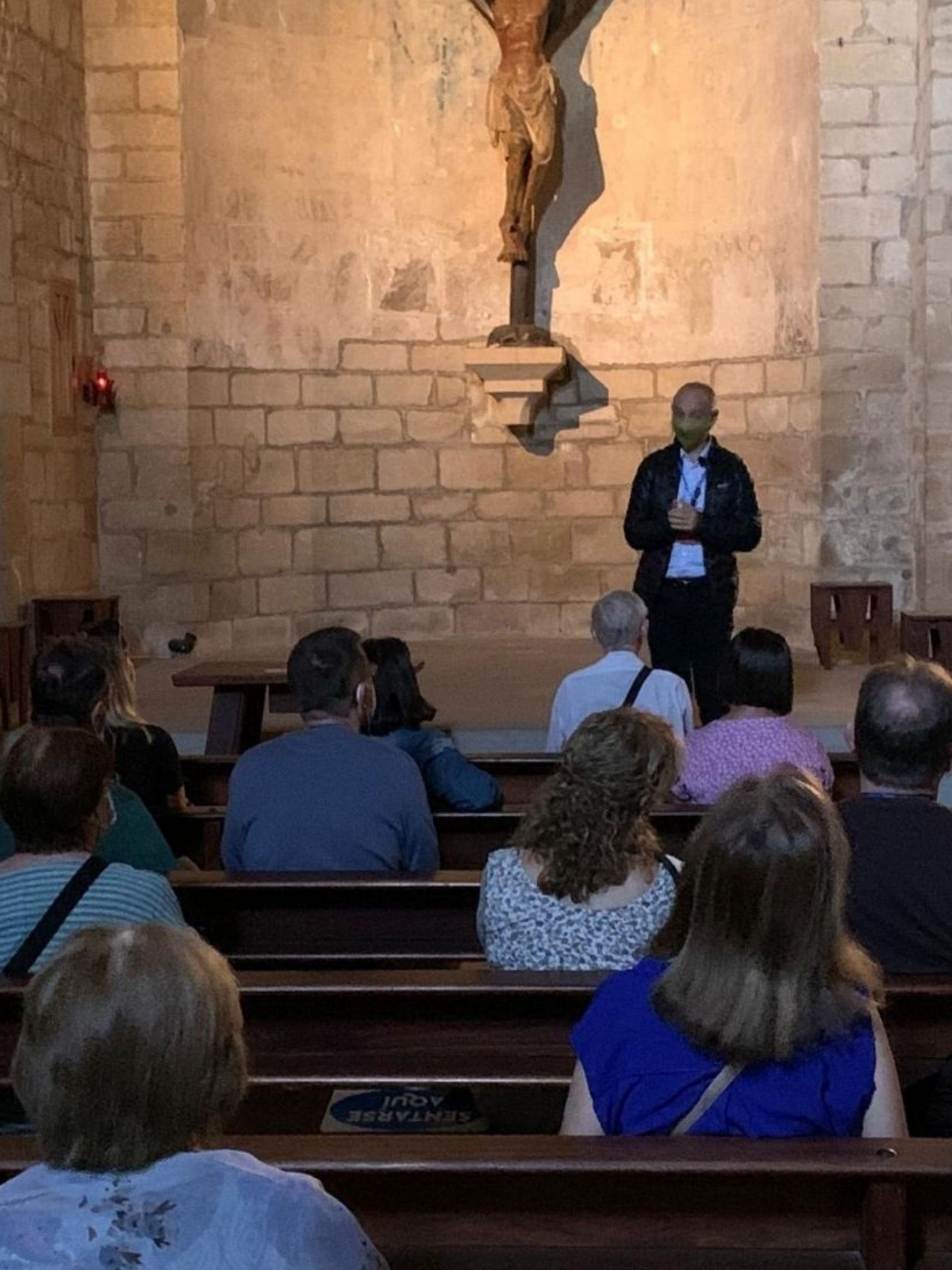 – No more talking aloud to the group, each person has an individual listening device. Although they have already been sanitized, you will also be given a sanitizing wipe.
– Guides transmit many emotions with their facial expression, now the mask is mandatory and we have lost that.  We need to make an extra effort to transmit with our body language and voice.
– Tastings are a bit more difficult. The guide will hand you your piece of cheese/chocolate wearing gloves. You cannot take it yourself from the plate.
– Your temperature will be checked daily by your guide with a contactless thermometer.
– Social distancing in medieval streets presents an additional challenge, but with education we can all work around it.
–Reservations are required. You have to be at the door ready to enter at the exact time.
– 85% of the reservations are made and paid through the monument's web-site. So no need to pay at the front desk. If you have to pay, please use a contactless credit card. 
– Groups have to be smaller. Some museums don't accept groups larger than 10, others 15.
– In many castles and monasteries, they have designed a route that you have to follow. You cannot run around on your own.
– You will find hand sanitizer in almost every corner. Your temperature might be check at the entrance.
– As in the lobby of the hotel, no paper info. Once again you will find QR codes.
New rules at planes and airports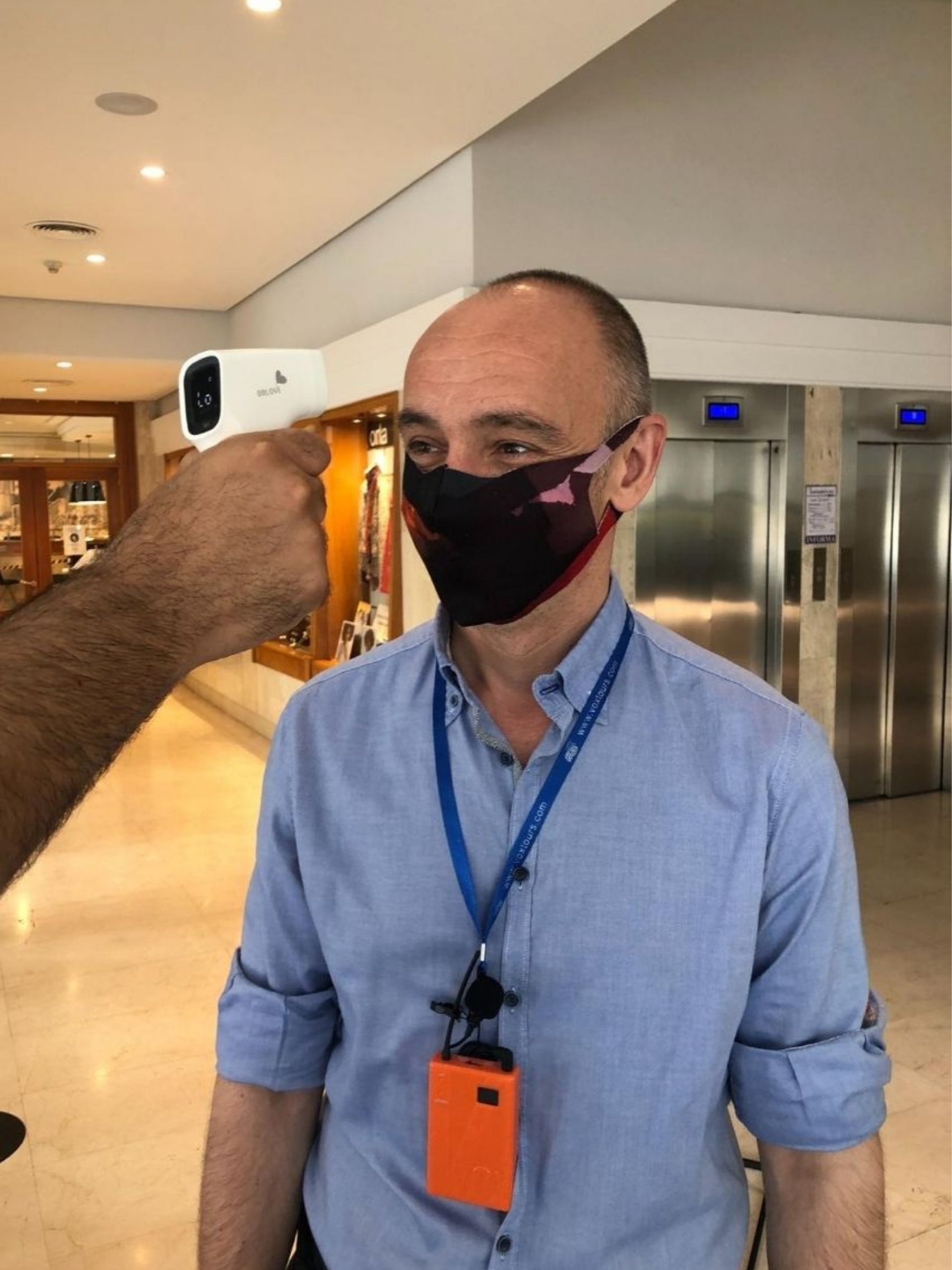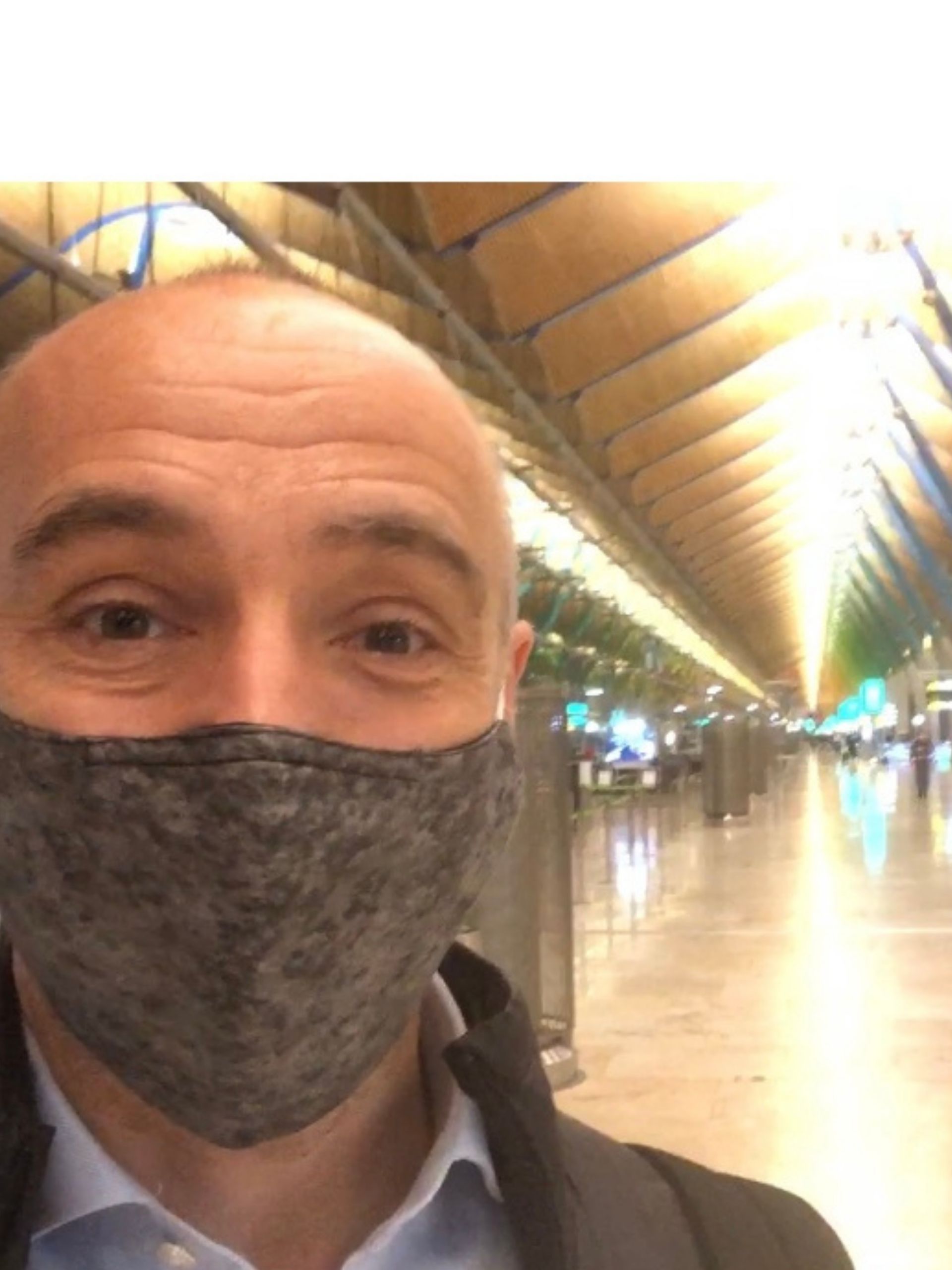 This point is a mess!
There is no international procedure on how to cope with Covid19. Each airline and airport has their own rules. Some leave empty seats between guests, others take less care. Most of the airlines will make you wear your mask, but not all of them will provide you with new masks on the flight. 
Personally, I have flown just once since CODID started. I will not lie to you, it was not fun. I had to fly from Pamplona to Warsaw (Poland), this should have been an easy flight, just from Pamplona to Madrid and 45 minutes later from Madrid to Warsaw.
My flight was cancelled twice. Then, the week before the flight, Poland decided to not welcome direct flights from Spain, so we had to change once again the flight. We ended flying from Pamplona to Madrid. Then from Madrid to Amsterdam, where we had to way 7 hours at the airport (we where not allowed to go in those seven hours to visit the city). Finally we got on our last flight from Amsterdam to Warsaw. Just 19 hours to reach Poland. As I said, NOT FUN!
As you can see everybody is trying to do their best to stop this pandemic. You as a tourist have two responsibilities. The first thing you have to do is WEAR A MASK. The second thing – ENJOY! You are on holiday and no matter the challenges that COVID 19 throws at us it is still possible to have a great time.
I can't wait to see you on this side of the world!